.
Campaign Progress
$595,886.02
0%
Complete
$750,000
Campaign Goal
Campaign Progress
$595,886.02
0%
Complete
$750,000
Campaign Goal
In the days leading up to Gimmel Tammuz, we all seek to strengthen our connection to the Rebbe.

From the very beginning, the Rebbe told us clearly that the mission of our generation is to prepare the world for the geula. Every campaign the Rebbe initiated was designed to bring us closer to this goal. The Rebbe's Shluchim and their dedication to this mission on the front lines are an inspiration to all whom they encounter and indeed to every Chossid.

For just 36 hours, you can partner with us in serving the Shluchim, so they can serve their communities. Every dollar you donate will help us fulfill the Rebbe's directive to assist every Shliach in every part of the world.

Today you can help the Shluchim Office raise $360,000 in just 36 hours and be a part of a community of thousands dedicated to helping the Shluchim Office serve Shluchim.
Donate

Yosef & Yael Michelashvili
Campaign Co-Chairs
Lamplighter

|__CO_SPACE__|
|__CO_SPACE__|
Pillar

|__CO_SPACE__|
|__CO_SPACE__|
Partner

|__CO_SPACE__|
|__CO_SPACE__|
Committing & Connecting In A Changing World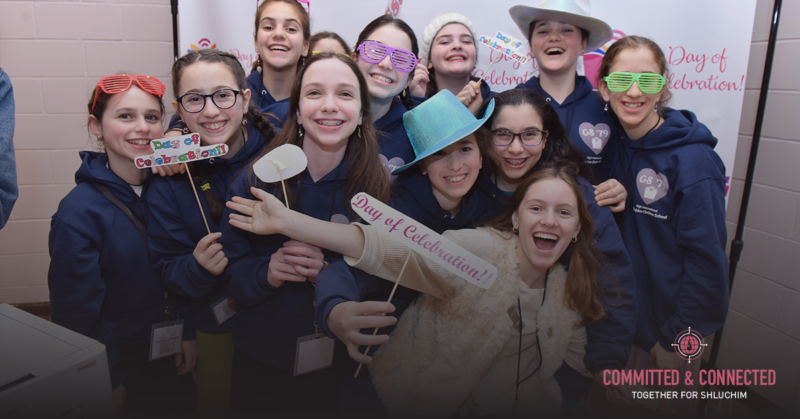 In a world where everything is changing, our support for the Shluchim remains unwavering. The Committed & Connected Campaign gives you the opportunity to partner with the Shluchim Office and provide for the needs of the Shluchim.

Please Commit today to helping us help Shluchim around the globe. Commit to helping them continue their crucial work on the frontlines. As we prepare for Gimmel Tammuz, now is the time to Connect and support a Mosad the Rebbe himself founded and cared deeply about. A mosad dedicated to helping the shluchim.

Please give generously and help us help the Shluchim.
About The Shluchim Office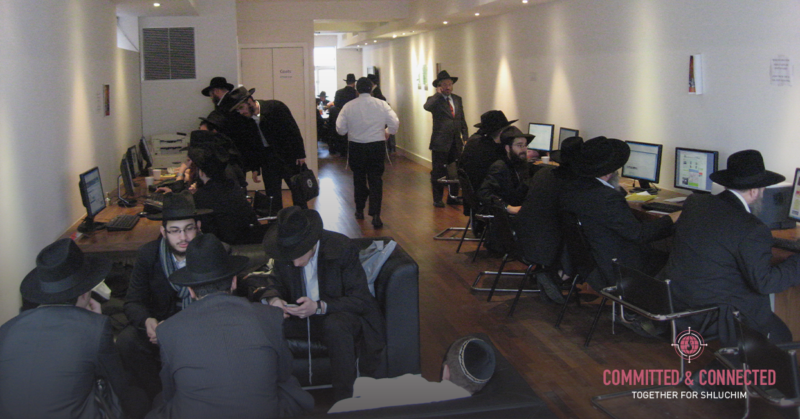 The Shluchim Office, founded at the request of the Rebbe, is entirely devoted to improving the lives and work of every family on Shlichus. We provide for the personal, educational, and practical needs of Shluchim. Our incredible resources have revolutionized the world of Shlichus on every level. Even in these difficult times, the Shluchim Office continues to provide the support and resources empowering each Shliach to tackle the current unprecedented challenges, undeterred from the Rebbe's mission.
How The Shluchim Office Serves The Shluchim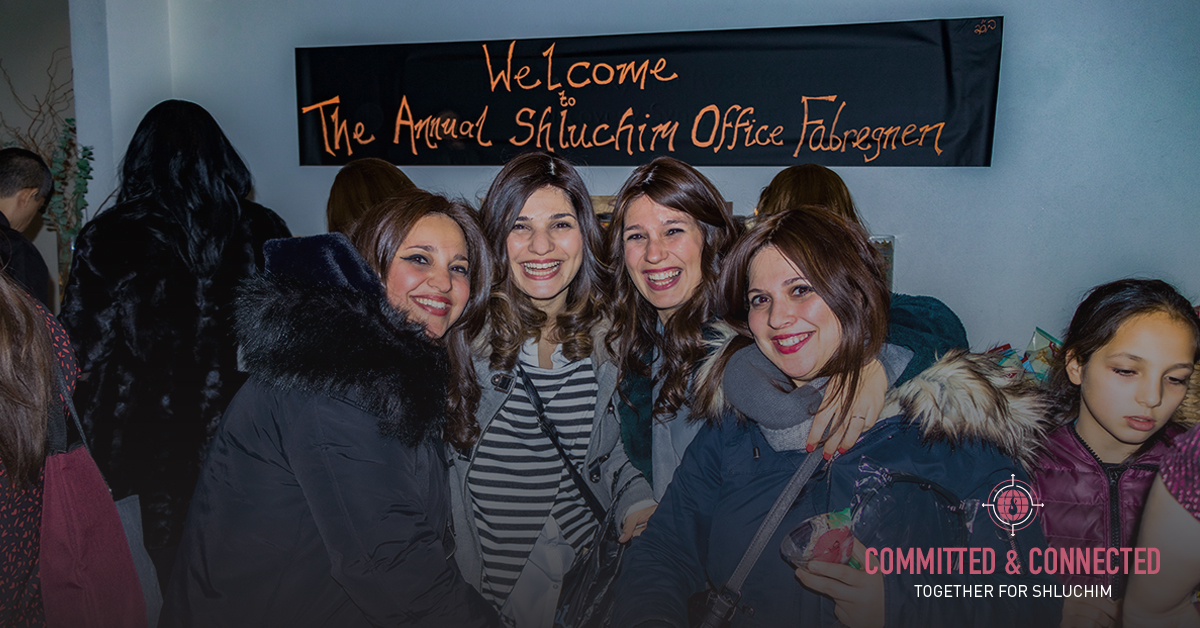 COVID-19 RESPONSE
Enrolled 190 New Students in Nigri Online School
Fundraising Emporium
Online Curricula for Schools
Preschool Support
Online Platform for Schools
Virtual Teaching Training
Interactive Yomtov Classes
PPE for Shluchim
Reopening Guidance Seminars

COMMUNITY PROGRAMMING
Friendship Circle International
Chabad Early Childhood Education Network (CECE)
Ichikowitz Family International Tefillin Bank
Speakers Central

NEW YORK HOSPITALITY
Shluchim Lounge
Shluchim Suites
Ohel Accommodations

MARKETPLACE
Savings Program
Shlichus Market
Publications

YOUNG SHLUCHIM
Kinus Tzeirei Hashluchim
Kinus Tzeirei Hashluchos
Machane Berel Tzeirei Hashluchim Winter Camp
Machane Rivka Tzeirei Hashluchos Winter Camp
Chinuch Yaldei Hashluchim

ONLINE SCHOOLING
Nigri International Shluchim Online School
Nigri International Jewish Online School
Bet Sefer Net

FINANCIAL SERVICES
Savings Program
Shluchim Group
Shluchim Gemach
Life Insurance

RESOURCE CENTER
New Shluchim Placement
Resource Library
Sermons
Shlichus Link
Taamu Ureu Publication
Donate